Last year we took a short trip to Amsterdam. It was not a trip I had planned and somewhat spontaneous but sometimes that's the best way!
A short and comfortable flight took us direct to one of the largest airports in the world. Schiphol Airport, an experience in itself! If like me you love anything to do with travel then this is one airport you must stop in.
It was the beginning of Summer, the weather was bright with a slight chill in the air so a light jacket was necessary. We took the train from Schiphol Station, located below the airport. The hotel was in Downtown Amsterdam. A great location close to the metro station, within easy reach to the city centre and attractions. Checked in to the hotel, dropped off our luggage, freshened up and headed on out for our little adventure.
Getting Around
The first thing you will notice are the bikes. A favorite mode of transport for most Dutch. A top tip from most of the sites I visited before my trip was to "watch out for the cyclists!" (they do like to travel at speed). Watch out especially when crossing the streets…or you could join them by renting a bike. Bike tours are also a great option for sightseeing.
Museum Square
First we took a bus and stopped a couple of stages before Museum Square wanting to explore the area on foot. The canals are so pretty and architecture is amazing. Feeling a bit peckish by this time, we stopped at a cute café to savour the pancakes Amsterdam is famous for. On the way we took a stroll through Volderpark, a beautiful urban park next to Museum Square.
We visited The Van Gogh Museum home to the world's largest collection of artwork by Vincent van Gogh. Here you can view his world-famous paintings like Almond Blossom and Sunflowers. 
Other must-sees are Rijksmuseum, which exhibits the finest art by Dutch masters. Here one can see Rembrandt' s 'Night Watch', Vermeer's 'The Milkmaid' amongst others. If you prefer modern and contemporary visual art and design, then Stedelijk Museum is a must see.
In either case make sure you get your tickets online beforehand to avoid any delays at the door.
Landmarks
Nearby we spotted the 'I amsterdam' letters landmark. The city motto is no longer in its fixed location in the square but now tours various locations around the city. You can catch an excellent Instagram moment of the huge letters at Schiphol Airport.
Singel Canal
We carried on to Singel Canal to see the floating flower market which is open daily throughout the year. Singel is also one of the best canals for admiring the canal houses built in the Dutch golden era. The 17th century houses served not only as residences but also as warehouses and offices. You'll notice that most of the houses have hoists for carrying goods up to the attic for storage.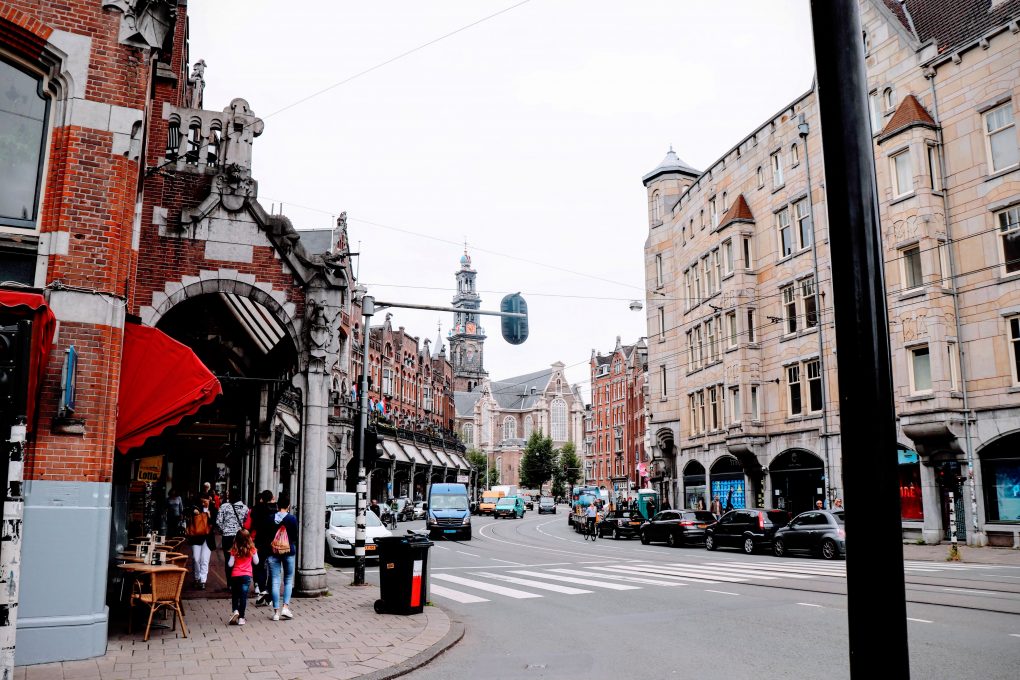 Shopping
A spot of shopping didn't go amiss and the best streets for this are close to the Amsterdam Central Station. We chose to go to Magna Plaza, for an array of international and local brands. If you are into quirky shops and vintage finds then I would suggest Nine Streets near Dam square.
On the way back to the hotel we found a nice restaurant for a quiet dinner.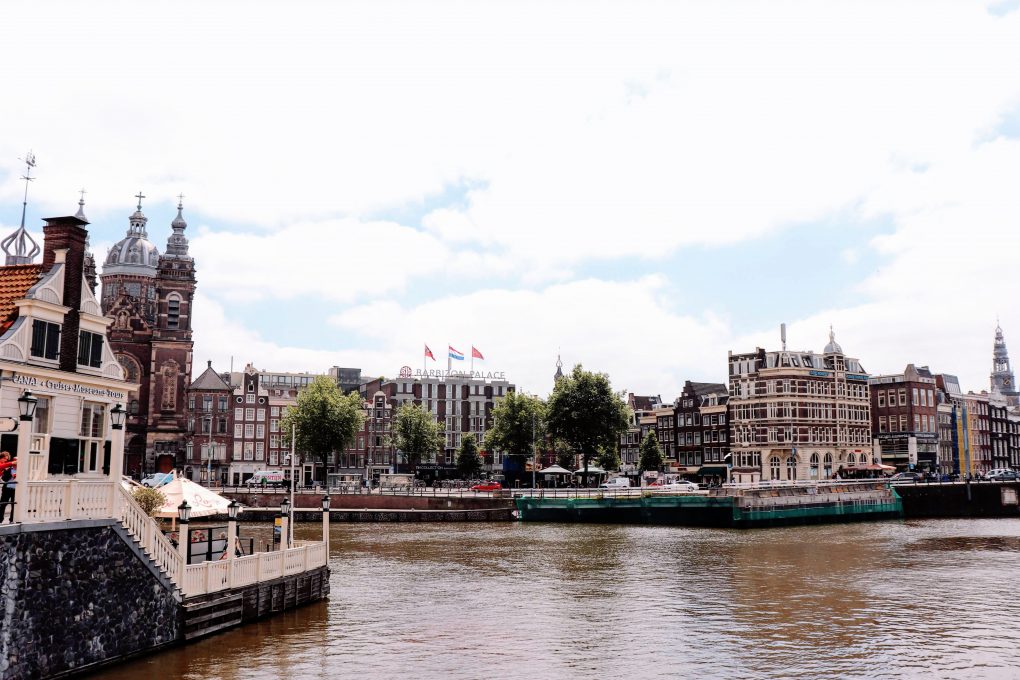 Canal Cruise
Another great way to end the evening is an evening canal cruise. We decided to do this the following day to end our trip to Amsterdam on a relaxing note.
It was a very short trip. I most definitely have to return to explore more of the beautiful sites I missed this time around. 
Do you have any must-sees in Amsterdam? We would love to hear from you. Let us know in the comments below.