Top Things To Do In Valencia
Valencia is a wonderful city and one I would definitely recommend!
Spain's third largest city ticks all the boxes with its lovely beaches, warm climate, rich culture and eclectic nightlife. Being notably less touristic than Madrid and Barcelona you'll be able to immerse yourself in the true Spain culture with ease. Similar to other Spanish cities you have the historical centre, beautiful piazzas and delicious cuisine. Not forgetting the famous siesta when the city seems to come to a standstill. You can use this time the wander the streets and admire the stunning art nouveau facades just as I did.
If you are planning your trip to Valencia it would be a good idea to purchase the Valencia Tourist Card, as this entitles you to a number of perks, like public transport and entrance to many sites.
What to do in Valencia:
1. Jardin de Turia
In the mid century, this gorgeous urban park was a river which due to several floods was rerouted and transformed into a park in the 80's. The lush riverbed garden is almost 10 km long, starting at the Bioparc all the way to the City of Arts and Sciences and on to the sea. You can explore the park on foot or by bicycle, or even pop in and out whilst exploring the various districts. Along the way you'll discover art installations, beautiful bridges, a rose garden, orange groves and even Gulliver's park for the little ones.
2. Ciudad de las Artes y las Ciencias
The City of Arts & Sciences is most probably what Valencia is most renowned by in the past years. This is one of the largest complexes of its kind in Europe. A number of futuristic structures house attractions such as an oceanograph, an interactive science museum, 3d cinema, an opera house and a roofed garden with open air art exhibitions. Tickets are needed for some of the attraction and can be bought here.
3. Estacio del Nord
This functioning railway station is considered a heritage monument because of its' modernista architecture and elaborate interior. Built in the height of the art nouveau period in Valencia, the stained glass and mosaics depict life as it was in this amazing city. Standing inside the station you can easily feel like you have been transported back in time. The north station continues to provide essential links to major towns and cities in Spain. From here you can take a leisurely day trip to one of the coastal towns or historical sites.
4. Ciutat Vella (Old Town)
Old Town is the perfect starting point for your city sightseeing. This is where most of the historical attractions are. The cobbled streets and wonderful architecture give one a feel of the influence the many occupiers had on the city. This is said to be the oldest part of Valencia, which was founded by the Romans over 2100 years ago.
5. Mercado Central
If you are a foodie then you simply can't miss this fantastic food market, located just by the Silk Exchange. This is one building designed to impress. Since its opening in the early 20th century, Central Market has been bustling with life. Locals shop here daily for the freshest produce in Valencia. Tourist come to marvel at this architectural gem and savour the delights. Why not try some tapas at Central Bar by Michelin star chef Ricard Camarena.
6. Ruzafa
The 'soho' district of Valencia. Here you'll find hip eateries by popular chefs, art galleries, vintage shops, trendy bars and some cool clubs. This district is located close to old town and the North Train Station mentioned above. Ruzafa is an excellent area to stay if you are looking to enjoy the nightlife.
7. Paella
Most probably the first dish that comes to mind when you think of Spanish cuisine. This delicious rice dish is said to have originated from this very city, going on to become popular worldwide. The rice sourced from the rice fields surrounding the Albufera and fresh local ingredients make up this traditional dish. You can learn to make this authentic dish at one of the many cooking classes.
8. Valencia Skylines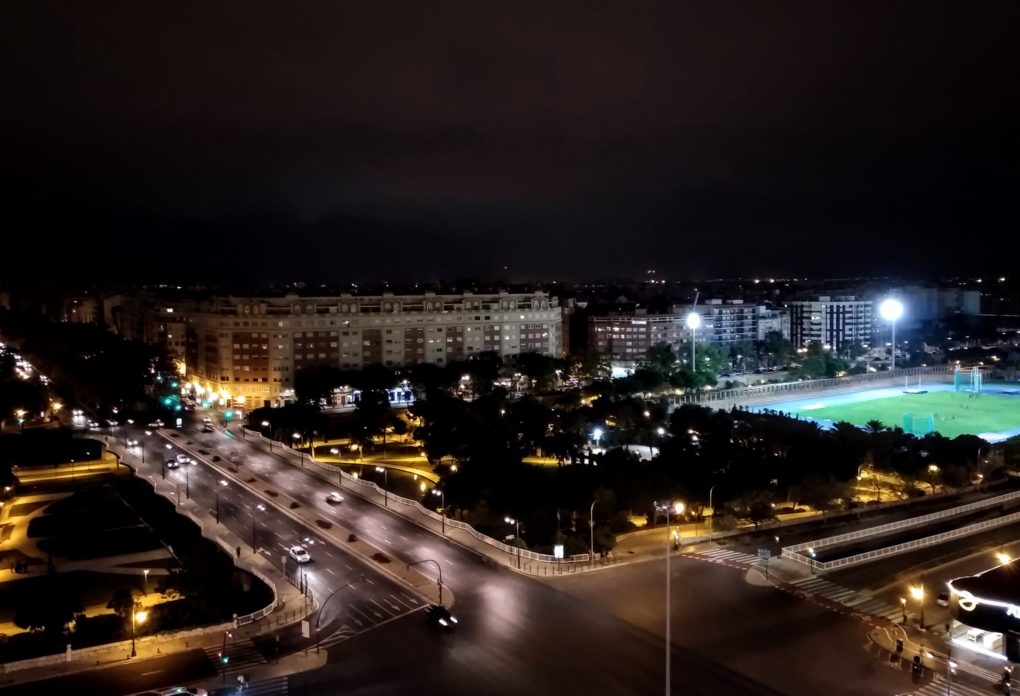 With its warm climate throughout the year it is no wonder that most of the hotels and venues have rooftop terraces open to the public. There are several venues where you can enjoy a glass of wine and a cosy meal admiring the Valencia skyline. If you go early enough, you might even catch the sunset! We had a lovely evening at Barcelo 270º Terrace.
Where to stay:
I do hope you find these tips helpful in planning your itinerary and I hope you enjoy it as much as I did.
If you have visited Valencia, we would love to know how it went! Do share your experience in the comments below.